Work with a Top-Rated Scottsdale Heating Replacement and Repair Team
When your heater isn't working properly, it can be a frustrating and uncomfortable experience. That's why our team of NATE-certified technicians is here to provide prompt and professional heating replacement or repair services.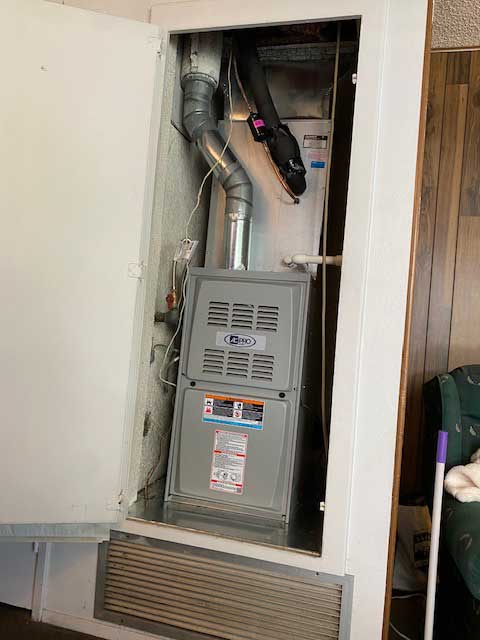 Signs Your Heater Needs Repairing
If you're experiencing any of the following issues, it may be time to call us for heating repair services:
Your heater is blowing cold air
The pilot light is out, or the furnace won't turn on
The system is making unusual noises
The thermostat is not functioning correctly
There's a strange odor coming from the unit
We specialize in heating repairs for all types of systems. Our team of experienced technicians can diagnose and repair any issue, from a faulty pilot light to a malfunctioning blower motor.
Plus, we offer emergency services to ensure you're never left in the cold.
The Risks of a Broken Heater
A broken heater can cause many problems, including discomfort and decreased air quality. Additionally, it can be dangerous for homes or businesses that use gas-powered heaters, as gas leaks can lead to carbon monoxide poisoning. Don't take any chances when it comes to your heating system – call Action Air Conditioning for prompt and reliable heating repair services.
Get Your Heating Unit Repaired Today!
Don't wait until your heating system completely fails to get it repaired. Contact us today, and let us help you stay warm in the harsh desert winters. Talk to one of our team members at (480) 651-4002.